Jianhua Ma, Hosei University, Japan

 

From Personal Big Data to Personalized Intelligence

Mengchu Zhou, New Jersey Institute of Technology, USA

 

Industry 4.0 and Smart Manufacturing

 

Rajkumar Buyya, University of Melbourne, Australia

 

Cloud and Edge/Fog Computing for Big Data & Internet-of-Things Applications

 

Kim-Kwang Raymond Choo, University of Texas at San Antonio, USA

Internet of Things Security and Forensics: Challenges and Opportunities

Giancarlo Fortino, University of Calabria, Italy

 

Pushing Intelligence to the Edge of Internet of Things

Tommaso Melodia, Northeastern University, USA

 

Toward AI-Driven Control of Open, Programmable, and Virtualized Wireless Systems
1) From Personal Big Data to Personalized Intelligence
 Jianhua Ma
Professor and Ph.D.
Head of Ubiquitous Computing Lab
Faculty of Computer and Information Sciences
Hosei University, Tokyo 184-8584, Japan
Email: jianhua@hosei.ac.jp
URL: http://jianhua.cis.k.hosei.ac.jp/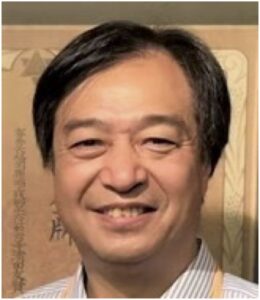 Abstract. Personal Data is getting bigger and bigger due to the popularity of smartphones, wearables, ambient devices, IoT, social media, cloud and edge services, etc. Personal big data (PBD) is a large and continuous collection of data from various sources in rich multimode as personal lifelogs experienced in physical and cyber environments. Such PBD can be used not only for knowing more about a person but also making personalized intelligence (PI) in emerging cyber-physical integrated hyperworld. This lecture will first introduce PBD from various sources, then present the latest research on recognition of personal behavior, emotion and personality with the increasing PBD, and finally describe a novel way to create a group of intelligent buddies or agents that may help a real individual better living, working and doing other activities in the hyperworld. These personal intelligent buddies/agents, generally known as X-Is, can be in various forms including Cyber-I, Wear-I, Robo-I, Ambi-I, Web-I, Social-I, Health-I, and so on to serve and assist a person in different life aspects or ways. Potential emerging applications are foreseen, and key technological challenging issues are discussed on using personal big data for the personalized intelligence.
Biography. Jianhua Ma is a professor in the Faculty of Computer and Information Sciences, Hosei University, Tokyo, Japan. He served as the Chair of Digital Media Department of Hosei University in 2011-2012. His research interests include multimedia, networking, pervasive computing, social computing, wearable technology, IoT, smart things, and cyber intelligence. Ma is one of pioneers in research on Hyper World and Cyber World (CW) since 1996, and was a co-initiator of the first international symposium on Cyber World in 2002. He first proposed Ubiquitous Intelligence (UI) towards Smart World (SW), which he envisioned in 2004, and was featured in the European ID People Magazine in 2005. He has conducted several unique CW-related projects including the Cyber Individual (Cyber-I), which was featured by and highlighted on the front page of IEEE Computing Now in 2011. He has published more than 300 papers, co-authored/edited over 15 books and 30 journal special issues, and delivered over 30 keynote speeches at international conferences. He has founded three IEEE Congresses on 'Smart World', 'Cybermatics' and 'Cyber Science and Technology', respectively, as well as IEEE Conferences on Ubiquitous Intelligence and Computing (UIC), Pervasive Intelligence and Computing (PICom), Advanced and Trusted Computing (ATC), Dependable, Autonomic and Secure Computing (DASC), Cyber Physical and Social Computing (CPSCom), Internet of Things (iThings), and Internet of People (IoP). He is a Chair of IEEE SC Hyper-Intelligence Technical Committee, a Co-chair of IEEE SMC Technical Committee on Cybermatics, and a founder of IEEE CIS Technical Committee on Smart World.
2) Industry 4.0 and Smart Manufacturing
MengChu Zhou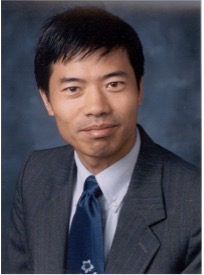 Ph.D. and Distinguished Professor
Fellow of IEEE, IFAC, AAAS, CAA, and NAI
Abstract. Industry 4.0/Internet of Things intends to address a fast-changing and challenging manufacturing environment with diverse demands, short order lead-time and product life cycle, limited capacities, and highly complex process technologies. Its full to the manufacturing sector integrated can lead to smart Manufacturing systems with real-time monitoring and optimization of manufacturing processes in various aspects from high level strategic resource and production planning down to real-time equipment-level smart dispatching and predictive maintenance. By fully using real-time data and AI, they are able to help manufacturers shorten production and R&D processes, increase production capacity, reduce production cost, guarantee product quality, and improve product yield. It is suitable to help not only high-tech industries such as semiconductor wafer fabrication, but also conventional labor-intensive sectors. This talk illustrates the transformation of semiconductor manufacturing activities from automation to intelligenization by using Industry 4.0 technologies through real-life wafer fabrication applications.
Biography. MengChu Zhou (Fellow, IEEE) received his B.S. degree in Control Engineering from Nanjing University of Science and Technology, Nanjing, China in 1983, M.S. degree in Automatic Control from Beijing Institute of Technology, Beijing, China in 1986, and Ph. D. degree in Computer and Systems Engineering from Rensselaer Polytechnic Institute, Troy, NY in 1990. He joined New Jersey Institute of Technology (NJIT), Newark, NJ in 1990, and is now Distinguished Professor in Electrical and Computer Engineering. His research interests are in Petri nets, intelligent automation, Internet of Things, big data, web services, and intelligent transportation. He has over 1000 publications including 13 books, 700+ journal papers (600+ in IEEE transactions), 30 patents and 29 book-chapters. He is the founding Editor of IEEE Press Book Series on Systems Science and Engineering, Editor-in-Chief of IEEE/CAA Journal of Automatica Sinica, and Associate Editor of IEEE Internet of Things Journal, IEEE Transactions on Intelligent Transportation Systems, and IEEE Transactions on Systems, Man, and Cybernetics: Systems. He is a recipient of Humboldt Research Award for US Senior Scientists from Alexander von Humboldt Foundation, Franklin V. Taylor Memorial Award and the Norbert Wiener Award from IEEE Systems, Man and Cybernetics Society, and Excellence in Research Prize and Medal from NJIT. He is a highly cited scholar and ranked top one in the field of engineering worldwide in 2012 by Web of Science. He is a life member of Chinese Association for Science and Technology-USA and served as its President in 1999. He is a Fellow of International Federation of Automatic Control (IFAC), American Association for the Advancement of Science (AAAS), Chinese Association of Automation (CAA) and National Academy of Inventors (NAI).
3) Cloud and Edge/Fog Computing for Big Data & Internet-of-Things Applications
Prof. Rajkumar Buyya
Director, Cloud Computing and Distributed Systems (CLOUDS) Lab,
The University of Melbourne, Australia
CEO, Manjrasoft Pvt Ltd, Melbourne, Australia

Abstract. Computing is being transformed to a model consisting of services that are delivered in a manner similar to utilities such as water, electricity, gas, and telephony. In such a model, users access services based on their requirements without regard to where the services are hosted or how they are delivered. Cloud computing paradigm has turned this vision of "computing utilities" into a reality. It offers infrastructure, platform, and software as services, which are made available to consumers as subscription-oriented services. Cloud application platforms need to offer (1) APIs and tools for rapid creation of elastic applications and (2) a runtime system for deployment of applications on geographically distributed computing infrastructure in a seamless manner.The Internet of Things (IoT) paradigm enables seamless integration of cyber-and-physical worlds and opening up opportunities for creating new class of applications for domains such as smart cities and smart healthcare. The emerging Fog/Edge computing paradigm is extends Cloud computing model to edge resources for latency sensitive IoT applications with a seamless integration of network-wide resources all the way from edge to the Cloud.This keynote presentation will cover (a) 21st century vision of computing and identifies various IT paradigms promising to deliver the vision of computing utilities; (b) innovative architecture for creating elastic Clouds integrating edge resources and managed Clouds, (c) Aneka 5G, a Cloud Application Platform, for rapid development of Cloud/Big Data applications and their deployment on private/public Clouds with resource provisioning driven by SLAs, (d) a novel FogBus software framework with Blockchain-based data-integrity management for facilitating end-to-end IoT-Fog/Edge-Cloud integration for execution of sensitive IoT applications, (e) experimental results on deploying Cloud and Big Data/ IoT applications in engineering, and health care (e.g., COVID-19), deep learning/Artificial intelligence (AI), satellite image processing, natural language processing (mining COVID-19 research literature for new insights) and smart cities on elastic Clouds; and (f) directions for delivering our 21st century vision along with pathways for future research in Cloud and Edge/Fog computing.
Biography. Dr. Rajkumar Buyya is a Redmond Barry Distinguished Professor and Director of the Cloud Computing and Distributed Systems (CLOUDS) Laboratory at the University of Melbourne, Australia. He is also serving as the founding CEO of Manjrasoft, a spin-off company of the University, commercializing its innovations in Cloud Computing. He has authored over 850 publications and seven text books including "Mastering Cloud Computing" published by McGraw Hill, China Machine Press, and Morgan Kaufmann for Indian, Chinese and international markets respectively. Dr. Buyya is one of the highly cited authors in computer science and software engineering worldwide (h-index=153, g-index=332, and 123,600+ citations).  Dr. Buyya is recognised as Web of Science "Highly Cited Researcher" for six consecutive years since 2016, IEEE Fellow, and Scopus Researcher of the Year 2017 with Excellence in Innovative Research Award by Elsevier. He has been recognised as the "Best of the World" twice for research fields (in Computing Systems in 2019 and Software Systems in 2021) as well as "Lifetime Achiever" and "Superstar of Research" in "Engineering and Computer Science" discipline twice (2019 and 2021) by the Australian Research Review. Recently, he received "Research Innovation Award" from IEEE Technical Committee on Services Computing and "Research Impact Award" from IEEE Technical Committee on Cloud Computing. Software technologies for Grid, Cloud, and Fog computing developed under Dr.Buyya's leadership have gained rapid acceptance and are in use at several academic institutions and commercial enterprises in 50+ countries around the world. Manjrasoft's Aneka Cloud technology developed under his leadership has received "Frost New Product Innovation Award". He served as founding Editor-in-Chief of the IEEE Transactions on Cloud Computing. He is currently serving as Editor-in-Chief of Software: Practice and Experience, a long standing journal in the field established 50+ years ago. For further information on Dr.Buyya, please visit his cyberhome: www.buyya.com
4) Internet of Things (IoT) Security and Forensics: Challenges and Opportunities
Kim-Kwang Raymond Choo, University of Texas at San Antonio, USA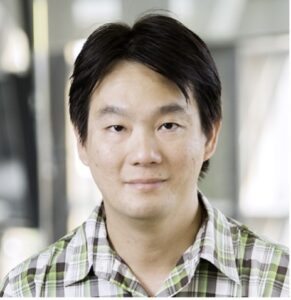 Abstract. Internet of Things (IoT) devices are becoming commonplace in our society, due to their widespread applications (e.g., environmental monitoring, smart cities, healthcare, surveillance, and battlefields such as Internet of Battlefield Things). Such devices are also generally capable of capturing a broad range of information, including digital artifacts that can be used for cyber threat intelligence and inform security mitigation strategy formulation. There are, however, a number of challenges associated with designing IoT cyber security and threat intelligence solutions. In addition to the technical challenges, there are also associated legal and policy challenges that need to be considered in the design and deployment of such solutions in practice.
In this lecture, we will explore the challenges from technical, legal and policy perspectives. For example, how do we use machine/deep learning to facilitate detection of real-time attacks against IoT devices and systems, and how can we automatically identify and collect digital evidence in a forensically sound manner which can be subsequently used for cyber threat intelligence? In the event that the attackers use sophisticated tools to obfuscate their trails, can we design machine/deep learning techniques to unobfuscate and/or identify and exploit vulnerabilities to get access to digital evidence? What are the potential legal implications and challenges? Can we also design explainable AI techniques to facilitate the explanation and inclusion of such digital evidence and cyber threat intelligence in court proceedings or presentations to C-level or boards in organizations? Based on these discussed challenges, we will identify potential opportunities for stakeholders in academia (e.g., students and researchers), industry and government.
Biography. Kim-Kwang Raymond Choo currently holds the Cloud Technology Endowed Professorship at The University of Texas at San Antonio (UTSA), and is the founding co-Editor-in-Chief of ACM Distributed Ledger Technologies: Research & Practice, and founding Chair of IEEE TEMS Technical Committee on Blockchain and Distributed Ledger Technologies. He is also the recipient of the 2019 IEEE Technical Committee on Scalable Computing Award for Excellence in Scalable Computing (Middle Career Researcher), best paper awards from IEEE Systems Journal in 2021, IEEE Computer Society's Bio-Inspired Computing Special Technical Committee Outstanding Paper Award for 2021, IEEE DSC 2021, IEEE Consumer Electronics Magazine for 2020, Journal of Network and Computer Applications for 2020, EURASIP Journal on Wireless Communications and Networking in 2019, IEEE TrustCom 2018, and ESORICS 2015, and the Outstanding Editor Award for 2021 from Future Generation Computer Systems. His research has been supported by U.S. funding agencies (NASA, National Security Agency, National Science Foundation, U.S. Department of Defense, CPS Energy, LGS Innovations, MITRE, Texas National Security Network Excellence Fund) and Australian funding agencies (Australian Government National Drug Law Enforcement Research Fund, Australian Government Cooperative Research Centre for Data to Decision, Lockheed Martin Australia, auDA Foundation, Government of South Australia, BAE Systems stratsec, Australasian Institute of Judicial Administration Incorporated, Australian Research Council), etc.
5) ML-based IoT and Drones: architectures, protocols, and security
Tommaso Melodia, Northeastern University, USA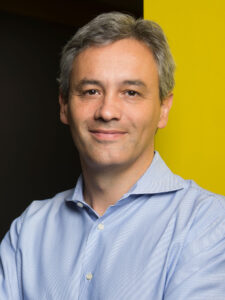 Abstract. Toward AI-Driven Control of Open, Programmable, and Virtualized Wireless Systems
The Open Radio Access Network (RAN) paradigm is poised to transform the telecom ecosystem, by promoting the evolution toward virtualized and disaggregated RANs that are controlled over multiple time scales through intelligent controllers to provide bespoke and adaptive services. Understanding O-RAN, its architecture, interfaces and tools becomes of paramount importance for researchers in wireless and IoT.
This lecture will provide an introduction to the O-RAN architecture, and discuss research challenges and early results on developing end-to-end AI-based control for Open, Programmable, and Virtualized Wireless Systems. It will also cover O-RAN AI/ML workflows, including a detailed overview of the procedures that regulate the AI/ML workflow in the O-RAN architecture, from data collection to the actual deployment and execution of network intelligence in real time. In doing that, it will also present and discuss OpenRAN Gym, a toolbox to generate datasets and train AI algorithms in the Open RAN. Last, it will discuss extensively applications of AI to control problems in ORAN for network slicing, spectrum sharing, end-to-end management and orchestration, among others.
Biography. Tommaso Melodia is the William Lincoln Smith Professor with the Department of Electrical and Computer Engineering at Northeastern University in Boston. He is also the Founding Director of the Institute for the Wireless Internet of Things and the Director of
Research for the PAWR Project Office. He received his Laurea (integrated BS and MS) from the University of Rome – La Sapienza and his Ph.D. in Electrical and Computer Engineering from the Georgia Institute of Technology in 2007. He is an IEEE Fellow and recipient of the National Science Foundation CAREER award. He was named a College of Engineering Faculty Fellow in 2017 and received the Søren Buus Outstanding Research Award in 2018. Prof. Melodia is the Editor-in-Chief for Computer Networks. He has served as Technical Program Committee Chair for IEEE Infocom 2018, General Chair for IEEE SECON 2019, ACM Nanocom 2019, and ACM WUWnet 2014. Prof. Melodia is the Director of Research for the Platforms for Advanced Wireless Research (PAWR) Project Office, a $100M public-private partnership to establish 4 city-scale platforms for wireless research to advance the US wireless ecosystem in years to come. The PAWR Project Office is co-lead by Northeastern University and US Ignite and is overseeing the overall deployment and operation of the PAWR Program. Prof. Melodia's research on modeling, optimization, and experimental evaluation of Internet-of-Things and wireless networked systems has been funded by the National Science Foundation, the Air Force Research Laboratory the Office of Naval Research, DARPA, and the Army Research Laboratory.
6) Pushing Intelligence to the Edge of Internet of Things: A new Paradigm enabling Next-Generation Smart Systems of Systems
Giancarlo Fortino, University of Calabria, Italy, g.fortino@unical.it
Abstract
Internet of Things will not be only a new worldwide network interconnecting trillions of (smart) devices but, most importantly, a platform (system of systems) where to develop a new wave of (cyber-physical) services for humans and machines. In this context, in order to build IoT systems, the so-called IoT-Edge-Cloud continuum paradigm is having tremendous focus from the research community as well as from the industry. This paradigm can therefore be an enabler to push intelligence from the core of the network to its edge: from centralized data mining to embedded machine learning in tiny IoT devices to federated machine learning involving networks of edge devices. Moreover, methodologies are emerging to support analysis, design, implementation and evaluation of solutions involving mining and machine learning at the IoT edge. In this talk, we will focus on IoT from both the architectural and machine learning at the edge perspectives. Finally, some use cases will be discussed related to mobile edge computing, ambient assisting living environments, and intelligent transportation systems.
Biography
Giancarlo Fortino (IEEE Fellow 2022) is Full Professor of Computer Engineering at the Dept of Informatics, Modeling, Electronics, and Systems of the University of Calabria (Unical), Italy. He received a PhD in Computer Engineering from Unical in 2000. He is also distinguished professor at Wuhan University of Technology and Huazhong Agricultural University (China), high-end expert at HUST (China), senior research fellow at the Italian ICAR-CNR Institute, CAS PIFI visiting scientist at SIAT – Shenzhen, and Distinguished Lecturer for IEEE Sensors Council. He is the chair of the PhD School in ICT, the director of the Postgraduate Master course in INTER-IoT, and the director of the SPEME lab at Unical as well as co-chair of Joint labs on IoT established between Unical and WUT, SMU and HZAU Chinese universities, respectively. He is Web of Science Highly Cited Researcher 2020 and 2021. Currently he has 19 highly cited papers in WoS, and h-index=66 with 15800+ citations in Google Scholar. His research interests include wearable computing systems, e-Health, AI and Internet of Things, and agent-based computing. Fortino is currently the scientific responsible of the Digital Health group of the Italian CINI National Laboratory at Unical. He is author of 550+ papers in int'l journals, conferences and books. He is (founding) series editor of IEEE Press Book Series on Human-Machine Systems and EiC of Springer Internet of Things series and AE of premier int'l journals such as IEEE TAFFC-CS, IEEE THMS, IEEE IoTJ, IEEE SJ, IEEE JBHI, IEEE SMCM, IEEE OJEMB, IEEE OJCS, Information Fusion, JNCA, EAAI, etc. He organized as chair many int'l workshops and conferences (100+), was involved in a huge number of int'l conferences/workshops (500+) as IPC member, is/was guest-editor of many special issues (70+). He is cofounder and CEO of SenSysCal S.r.l., a Unical spinoff focused on innovative IoT systems. Fortino is currently member of the IEEE SMCS BoG and of the IEEE Press BoG, and chair of the IEEE SMCS Italian Chapter.